Why is the FitTite Filter better?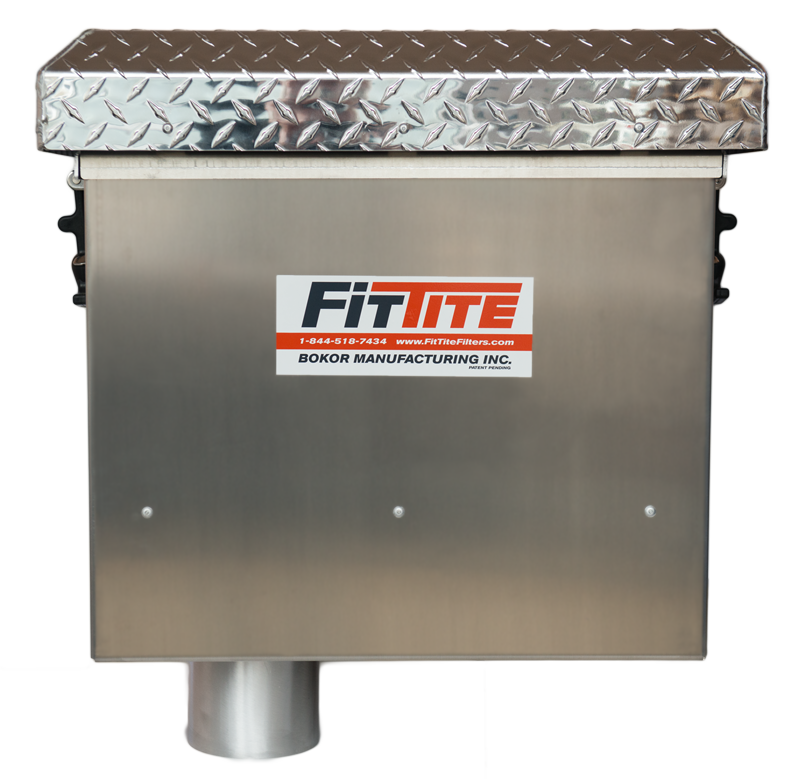 FitTite Filter easily mounts flush behind the cab of the truck instead of on precious side frame space. Unlike blower filter housing units, FitTite Filter housing is rectangular to mirror the straight edges and 90˚ of conventional and aerodynamic trucks.
Food-grade, small-space solution for dry bulk tank trucks.
Lightweight aluminum construction minimizes truck weight. Manufactured from aluminum rather than heavy stainless steel, FitTite weighs 30% less than its competitors.
FitTite Filter twin filter cartridges have 30% more filter surface area

which will

need to be replaced less often

than

traditional one-cartridge units.
Sleek and space-saving design aesthetically enhances the truck.
Features threaded inserts for mounting
Welded, riveted and bonded with structural adhesive for longevity and durability
5" connection tube
Rubber hood latches seal unit from weather elements, but allow easy access to filter elements
Available with a 5″ connection tube on either the right or left side depending on mounting requirements
Rated up to 1300 C.F.M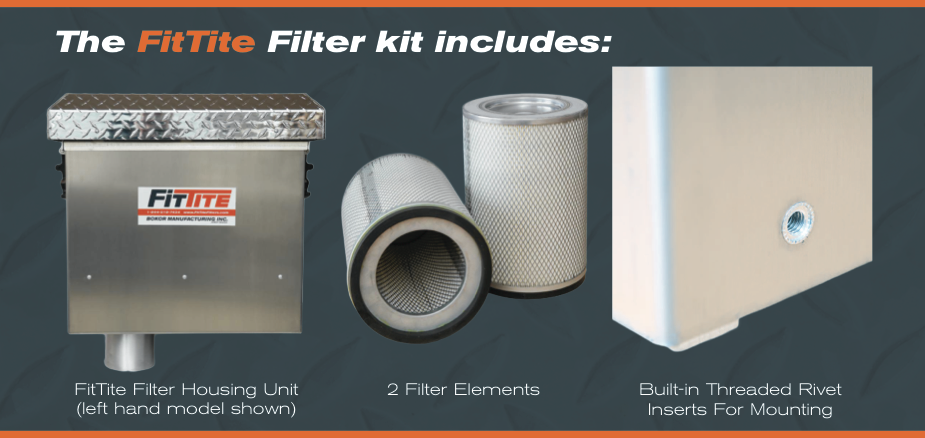 FitTite Twin Filters Features:
FitTite Twin Filters works exclusively with the FitTite Filter housing. Our unique rectangular design allows unit to be mounted tight behind cab for space saving and better aerodynamics.
Innovative design provides 9,704" sq. of surface area and allows for 30% more cleaning area for superior filtration. Replacement filters come with an air-tight washer and seal between filter unit and element.
Light weight: only 3lbs
Easily accessed and replaced within minutes through the FitTite Filter lid
Competitively priced
FitTite Filter and Filter Element Specs: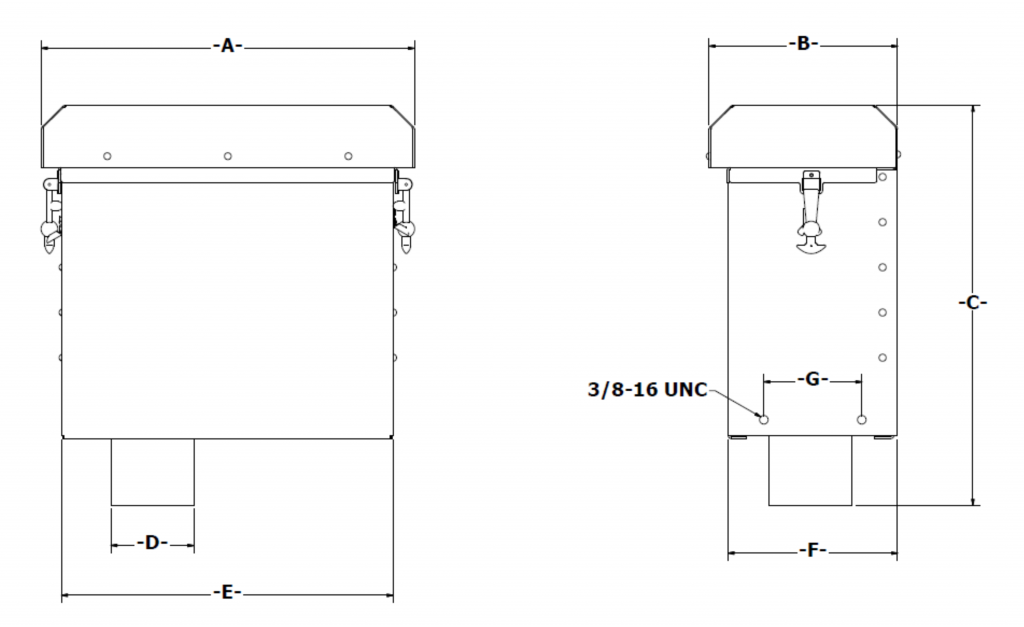 | | | | | | | | | |
| --- | --- | --- | --- | --- | --- | --- | --- | --- |
| Part Number | A | B | C | D | E | F | G | Weight |
| FTF001 L | 24.75" | 12.50" | 26.50" | 5" O.D. | 22" | 11.25" | 6.50" | 38 lbs |
| FTF001 R | 24.75" | 12.50" | 26.50" | 5" O.D. | 22" | 11.25" | 6.50" | 38 lbs |